The treatment for a herniated disc may sometimes include surgery. During a discectomy, the surgeon carefully removes the portion of the disc material that is compressing the nerve roots. Any sort of spine surgery is a major life event, and there is always the potential for complications. By following the discharge instructions of your herniated disc surgeon near Miami, you can support your recovery and minimize the risk of complications.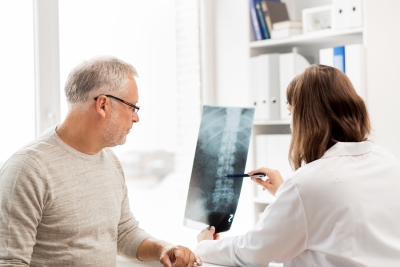 Do practice safe medication management.
The primary purpose of herniated disc surgery is to decrease your pain by correcting the anatomical abnormality. But it's to be expected that your pain will temporarily increase during the initial phase of your recovery. Your surgeon will give you a prescription for pain relievers. Follow the dosage instructions carefully, and let the doctor know if your pain is not well controlled despite taking the maximum dose. One common problem is when patients try to delay taking a pain pill for as long as possible. If you wait until you're already experiencing significant pain, then you may be more likely to take too much. Know that pain pills can cause "fuzzy thinking" in some patients. Ask a loved one to keep a written record of your dosages for you to prevent errors.
Don't neglect care of the incision site.
Your surgeon will tell you how long to keep the dressing on the wound. Once you're able to remove it, you should examine the incision every day for signs of an infection or poor healing. You can use a mirror to check an incision on your back. It's normal to have some swelling in the area initially, but this should decrease slowly. Call your doctor if you notice any of the following problems:
Fever

"Angry-looking" incision that is very red and hot to the touch

Increased swelling

Worsening pain
Your doctor will tell you how to cleanse the wound and apply new bandages as necessary.
Do limit your physical activity.
Physical therapy is necessary after a discectomy, but initially, you'll need to severely limit your activity. Your doctor will let you know when you're sufficiently healed to resume various activities. In the meantime, avoid the following:
Heavy lifting

Twisting the trunk

Bending from the waist

Driving
Don't swim or take baths right away.
Unless your doctor tells you otherwise, avoid taking baths, swimming, or using hot tubs for at least one month. You should be able to resume showering in seven days after the operation. In the meantime, you can do sponge baths.