Before you undergo back surgery near Miami, you'll meet with the surgeon and other healthcare providers at a spine institute. During your consultation, you'll receive all the information you need to prepare for the procedure and to have a stress-free recovery. After making the following preparations, you can look forward to relief of your back pain.
Discuss Your Medications
Ahead of spinal stenosis surgery or another type of surgery for back pain, be sure to provide the doctor with a list of all of your medications and the daily dosages. This list should include your prescription medications, any over-the-counter drugs you use, herbal supplements, and vitamins. Your back surgeon may ask you to discontinue certain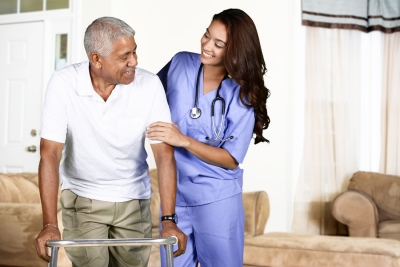 drugs for a period of time before and after the surgery. This lowers your risk of excessive bleeding during the surgery.
Purchase Adaptive Equipment
Talk to the surgeon about your likely limitations during your recovery. You may have to refrain from bending, lifting, and other physical activities. Purchasing adaptive medical equipment ahead of your surgery can ease the transition from the hospital to your home. You might consider buying a toilet riser or raised toilet seat, and a walker or cane. If you must refrain from bending and reaching, consider getting a "grabber" or "reacher," which is a device that allows you to pick up objects that otherwise would be out of your reach.
Modify Your Home
A few simple changes to the layout of your home can improve your safety during your recovery. Walk through each room and check the floor for potential tripping hazards. Remove any loose throw rugs and relocate electrical cords. You may need to move some furniture to make your home easier to navigate with a walker. Additionally, place a non-skid bath mat in your tub and consider installing handrails.
Arrange for Help at Home
If you live alone, you'll need to make arrangements to have some help during your initial recovery. Your surgeon can give you an estimate of how long you'll have limited physical capacity. Someone will also need to drive you to and from the hospital.